The Vandermist Dossier is a treasure trove of beautiful, touch-real evidence from an old missing person's case in a tiny Dutch village.
Untouched since the 1970's, will you follow the clues and figure out what happened to 19-year-old amateur sleuth Abigail Vandermist?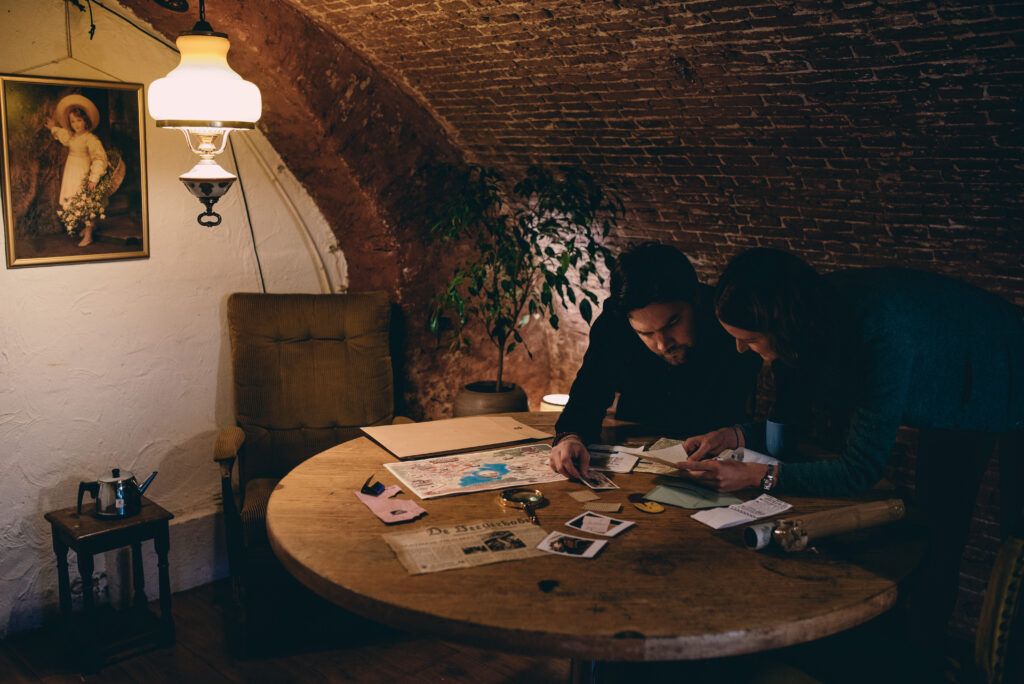 "This game was a delight from the packaging to the very end. […] The puzzles were varied, challenging, and enjoyable to solve. The components were beautifully designed, nice to handle, and even contained some unexpected surprises! […] This is a must-play."
– Rita Orlov, PostCurious (creator of The Emerald Flame) –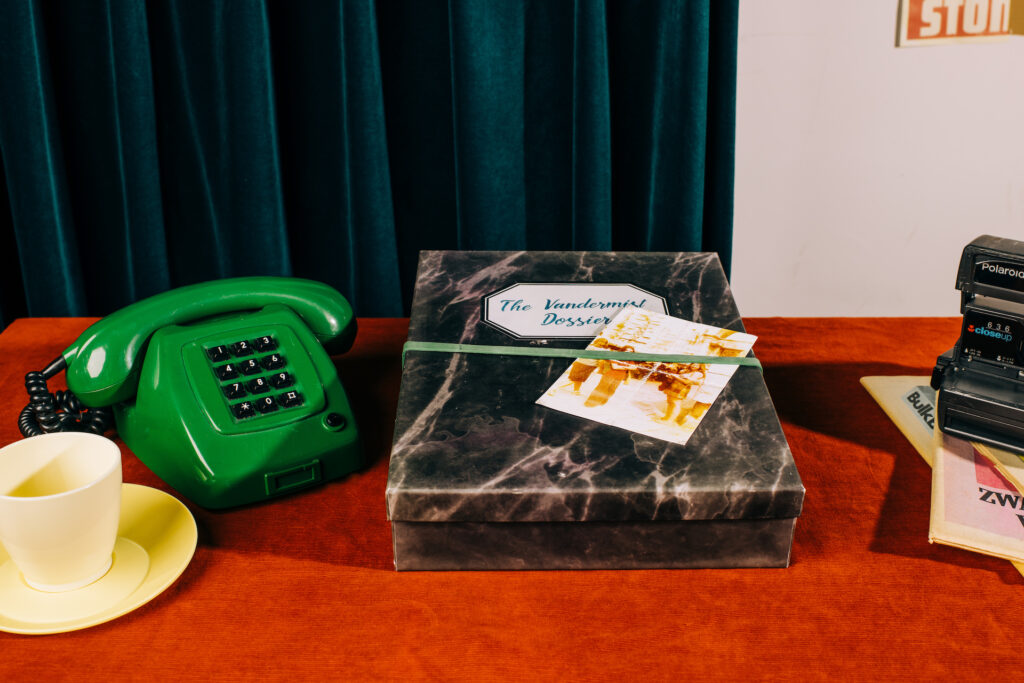 "[The Vandermist Dossier] was só good. They started this as the first one in The Netherlands and set the bar so high. I have huge respect for Ruud and his games."
– Gijs Geers, DarkPark (creator of Witchery Spell) –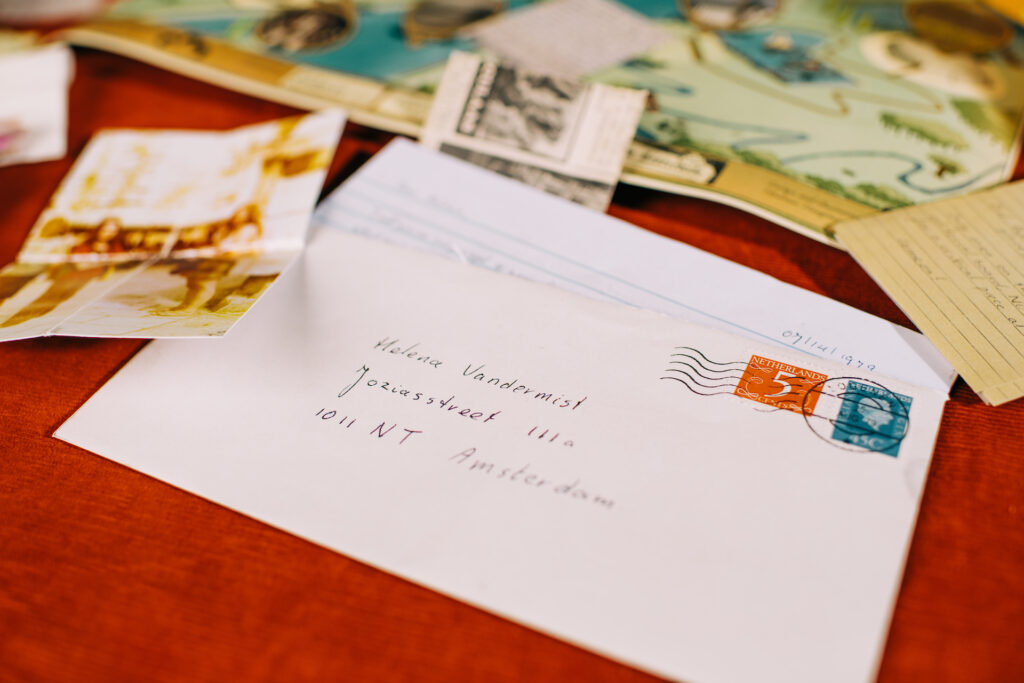 "Diorama is unequalled in the current landscape of at-home mysteries. If you want riveting stories and creative riddles, all three chapters are a must!"
– Victor van Doorn, Sherlocked (award winning escape room in Amsterdam) –
Coming to Kickstarter late September 2021
This project started as the English translation of our most popular Dutch game, but has expanded to something much more ambitious. Every element was completely redesigned, 2 new puzzles were added, and the story was rewritten and edited with the help of the amazing Manda Whitney (of Room Escape Divas fame).
It is the 1st chapter of a trilogy, but it's perfectly playable as a standalone experience. We're planning to bring the 2nd and 3rd chapters to Kickstarter in 2022. The story starts small, but will expand to span the globe and multiple generations. The full trilogy once complete will feature a new, hidden bonus puzzle track with extra difficult puzzles, unrelated to the story.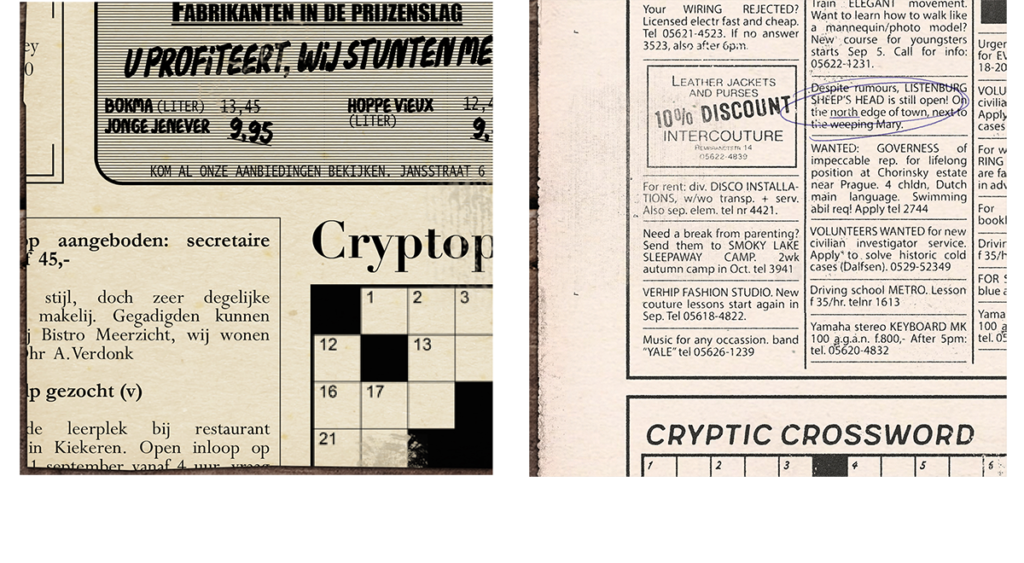 The game was designed for 1 to 5 players; it's best with 2 to 4.
The average play time is roughly 2-3 hours, but that largely depends on the group's familiarity with the type of puzzles, their preoccupation with the story and their willingness to use hints.
There is a tiered online hint system and an online solution form. Other than that, the game is entirely analogue.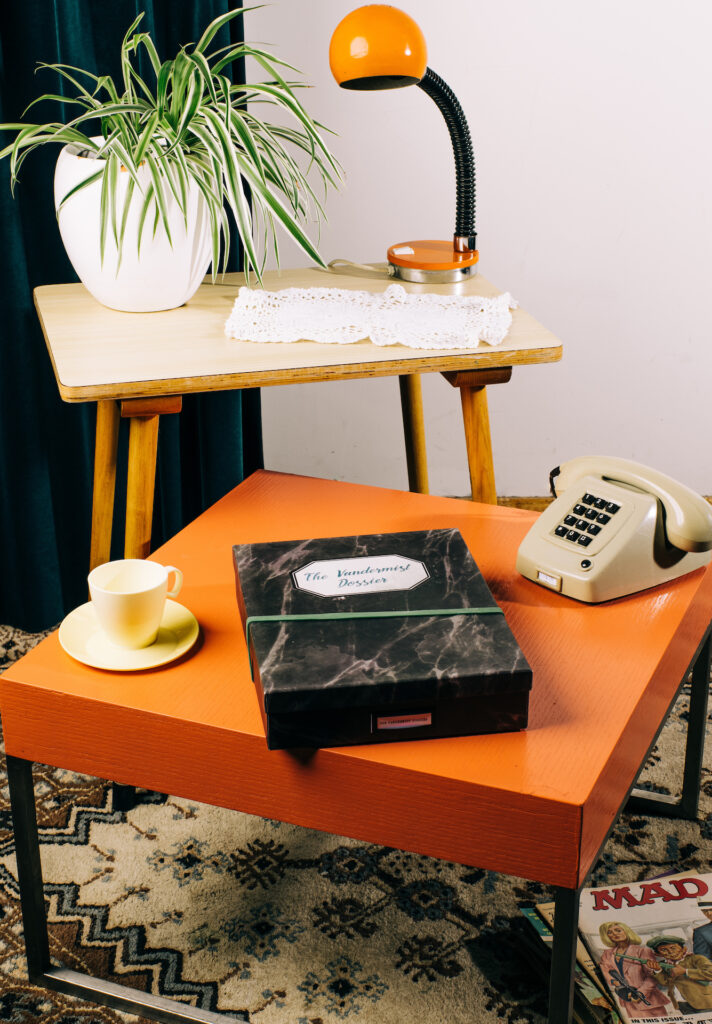 A separate printing process was used for some materials in the promotional copies, so they may look different (better!) in the final product. Also, Kickstarter stretch goals may allow us to add things that I'm not able to show off just yet. Other than that, this is the same game as the final version players will receive.
If you would like to receive a review copy, please let us know by replying to the message we sent you or emailing info[at]diorama.games.
Check out our Kickstarter pre-launch page.
More photos and mockups of the new version can be seen on our Instagram (Puzzelpost was our previous brand name):
Dit bericht bekijken op Instagram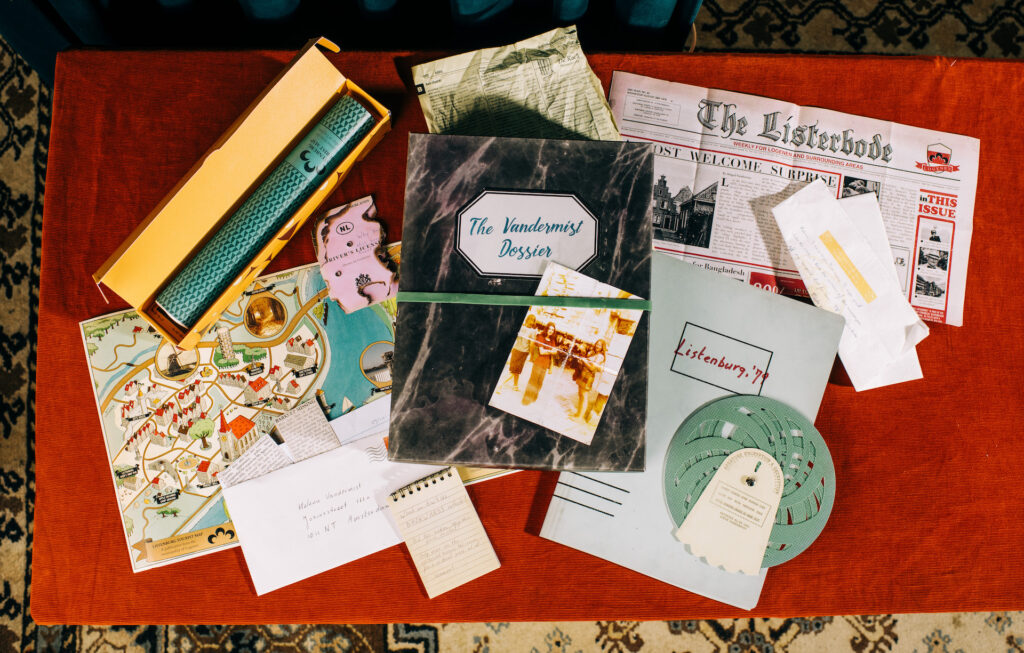 "What awesomeness!!! I don't know what else to say. We've enjoyed the [Diorama] adventures so much. They are ingeniously put together and the details are insane. We were regularly oohing and ahhing and 'no way, this can't be happening'. Really really fun, we recommend them to everyone."
– One of our Dutch players –